Products
Products
Thermos Bottle/Thermos Cup Printing
Daily necessities-01
Thermos Bottle/Thermos Cup Printing
Daily necessities-01
Thermos Bottle/Thermos Cup Printing
Whether it is single color, two color, triple color printing, and 360° printing, it can be printed accurately and quickly. Our service includes pad printing machine manufacture, screen printing machine manufacture, and also printing OEM, which is suitable for the printing of gifts, souvenirs, giveaways, department store anniversary gifts, corporate logo, graphics, text, etc.
Product Info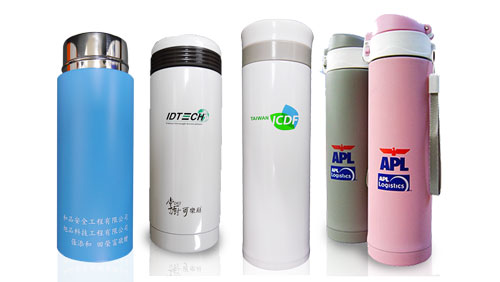 Thermos Bottle/Thermos Cup Printer
For thermos mug/bottle printing, if the printed graphic range is small, it can be proceeded in flat printing; if the printed graphic range is large, it can be proceeded in curved printing. Custom printing thermos bottle is suitable for gift giving and personalization. FineCause provides the service of pad printer manufacture and screen printer manufacture as well as printing OEM. No matter it is small production or mass production, we can provide the best solution through professtional planning and suggestions.
【Graphics and texts printed range is small.】
■ Suggested printer for single color printing: FC-161ANC Ink cup pad printer 60Ø/thermostatic pad printing machine
Use 60mm diameter ink cup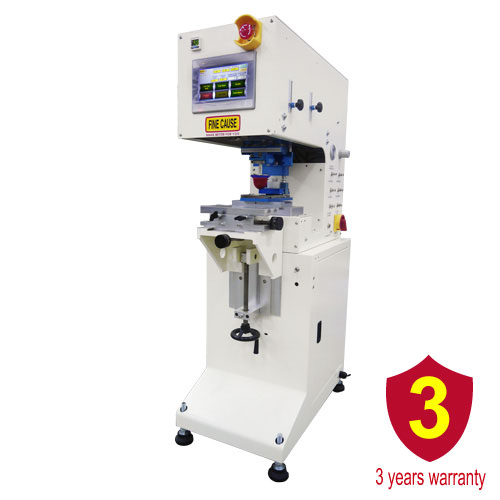 This is a standard pad printing machine, which is a mass-produced model, economical, and with ""good value for money"" devices and characteristics. With patented pressure-regulating ink scraping/doctoring mechanism, the ink cup scraping pressure can be adjusted easily and completed the ink cup installation, making the ink doctoring more clean. The pad printing time can be set through the HMI. With the printing parameter settings and multiple sets of formula storage. Equipped with 7" color touch screen and PLC control, the keys are easy to operate. Built-in 5 languages and have monthly production line graph. Connect to WIFI and combine with APP let you able to grasp the real-time production details of the machine at any time. …click here for full introduction.
.........................................................................................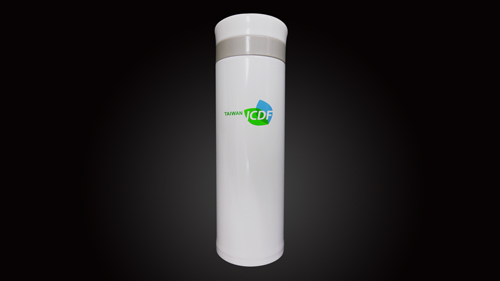 ■ Suggested printer for dual color printing: FC-162ACC pad printing machine by 2-color ink-cup w/x-y slide table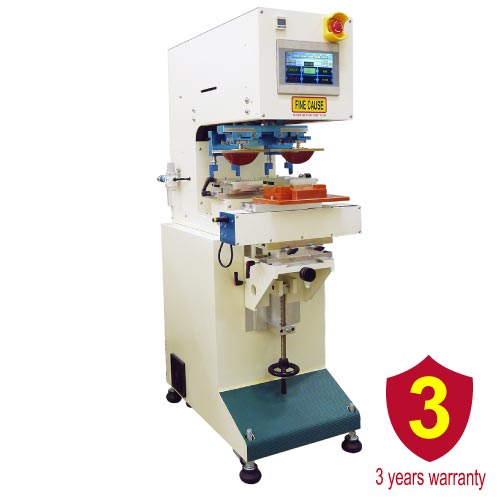 The advantage of the slide type dual color pad printer is that it can be produced with only one jig. It is especially suitable for users with a small production volume. The machine cost is also lower than indexing table type. The pad printing machine adopts pressure-regulating ink scraping/doctoring (patent M311585), which is able to adjust the doctoring pressure of the ink cup easily. The production capacity is about 720~1200 pcs/hour. …click here for full introduction.
.........................................................................................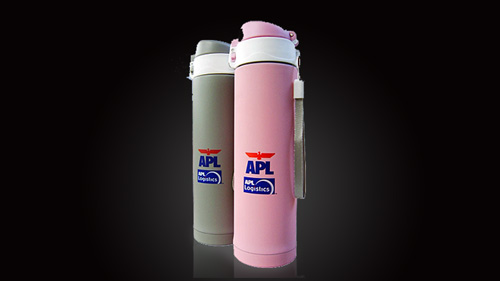 ■ Suggested printer for triple color printing: FC-191ANC semi automatic ink cup pad printing machine 90Ø
【Can use single color printer to print triple color. Print white first and then print red and blue. 】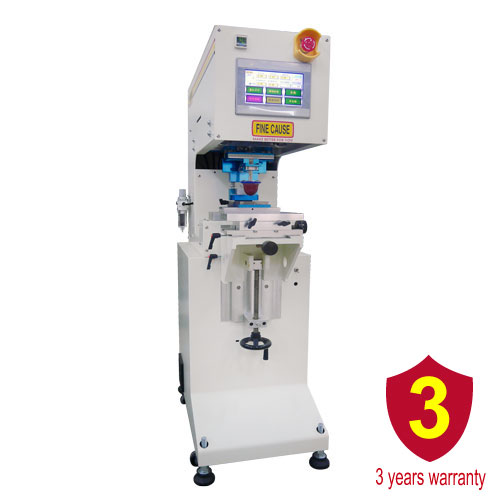 The pad printer adopts 90mm diameter ink cup, which the printing area is enlarged. The Y axis is adjusted by lead screw. Sliding CNC bushing component set makes the registration accurate, easy, and high precision. 7" HMI makes the visual effect good, the operator easy to use, and the keys good to be operated. This pad printer is able be equipped with 2 sets of ink cups to become a dual color pad printing machine. …click here for full introduction.
.........................................................................................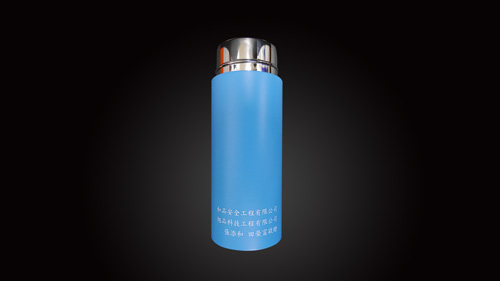 【Graphics and texts printed range is large.】
■ Suggested printer for single color printing: FA-400 500 600RSN curved screen printing machine by servo motor (round screen printer)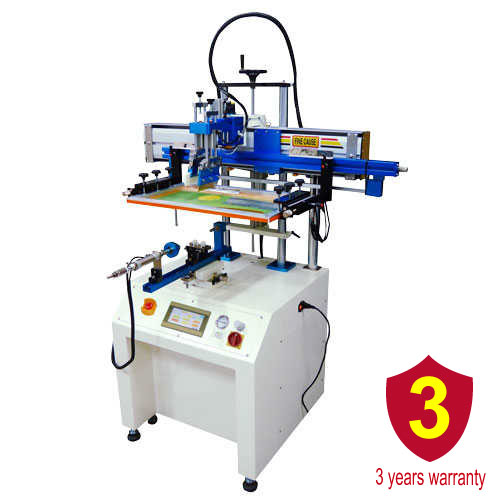 Can rotate 360° for printing. Whether to print on thermos bottles, thermos cups, shampoo bottoles, cosmetic bottles, this semi-automatic curved screen printer is able to be done accurately and quickly. The speed can be set. The precision slide rails of the screen printer provide a stable support for the squeegee set, allowing the entire scraping process to be controlled within a fine tolerance range. The screen stencil impressions can be set and the printer will automatically stop while reaching the set value with notification. The screen printing machine adopts PLC which is easy to add and modify funtions. …click here for full introduction.
×
RFQ form
Thank you for your query, Our specialist will contact you soon.