Products
Products
Cloth Printing/Canvas Bag Printing/T-Shirt Printing Machine
Daily necessities-05
Cloth Printing/Canvas Bag Printing/T-Shirt Printing Machine
Daily necessities-05
Cloth Printing/Canvas Bag Printing/T-Shirt Printing Machine
Screen printers and pad printers are the applications of many apparel brands. Both screen printing machine for large range printing or pad printing machine for small range printing are low consumables, waste, costs, and more environmentally friendly than heat transfers. The printed patterns are durable enough to withstand washing. After washing, the patterns are still soft touch and does not break and deform.
Product Info
Cloth Printing/Canvas Bag Printing/T-Shirt Printing Machine
We have semi-automatic screen printer and manual T-shirt printer for large area printing and double-sided printing and semi-automatic pad printer for small area printing, etc. Furthermore, the service of professional custom printing machine planning is provided as well. Suitable for printing on various type of cloth, hangbags, arm sleeves, belly belt corsets, garments, environmental protection bags, etc. The printing is fast with excellent quality. Suitable for sports events, corporate publicity, event commemorative gift, etc.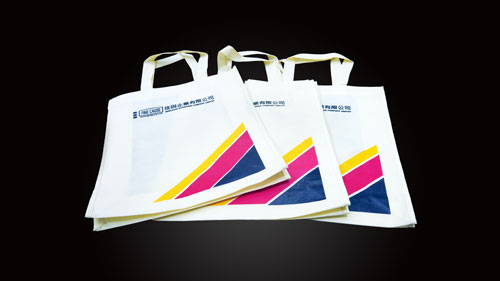 Single/Triple Color Tote Bag Printing / Mixed Cotton Belly Belt Corsets Printing
■ Suggested semi-automatic screen printer: FA-400TSN semi automatic screen printer (flat screen printing machine)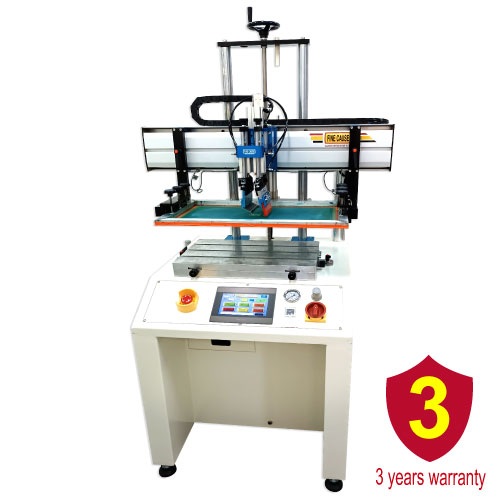 ▼ Equipped with a flipping mechanism, which is able to flip the object automatically in order to print on both sides. Both portable paper bags and canvas bags are able to be printed.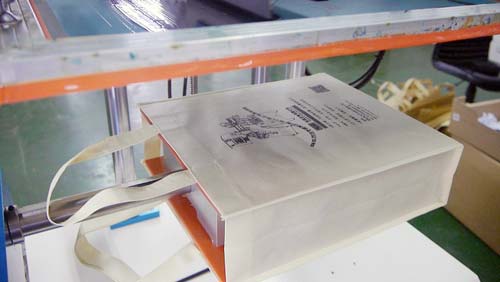 Printing speed is not affected by air pressure and resistance. The adjustable range is from 10mm/second to 1000mm/second and ink doctoring distance accuracy reaches within 0.01mm.
Adopt 7 HMI (65536 color TFT touch interface), which provide great visual effect to let operator use easier and make keys simple to use. Digital running distance and speed are able to increase printing quality. Intelligent management is the new generation of precise screen printing machine! ... click here for full introduction.
....................................................................................................
T-Shirt / Garment Printing
■ Suggested screen printer: FA-T404 screen printing machine by T-shirt manual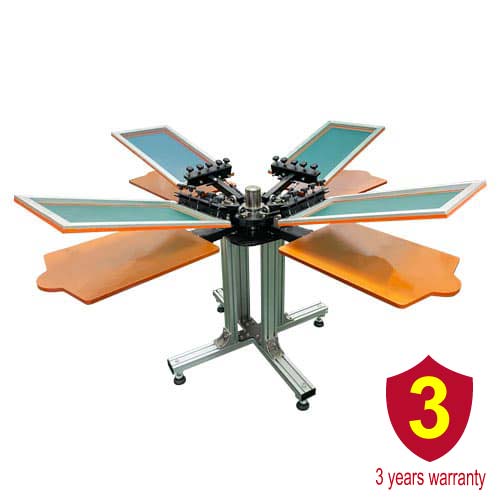 It can print 1~4 color constantly. Drive carousel manually to operate 1~8 colors screen stencil. The registration is accurate! Manual screen printing machine adopts bakelite worktable, which is sturdy and durable. It will not have cons of traditional aluminum and wooden plate such as overheating, bending, and deformation. Suitable for printing of T-shirts, shopping bags, cut pieces, environmental protection bags, various knitwear, textiles, garments, etc. ... click here for full introduction.
....................................................................................................
Nylon Fabric - Arm Sleeves (Single Color Printing)
■ Suggested tagless pad printer: FC-191ANC-CI semi automatic tagless pad printer (w/ cross red light laser pointer moudle)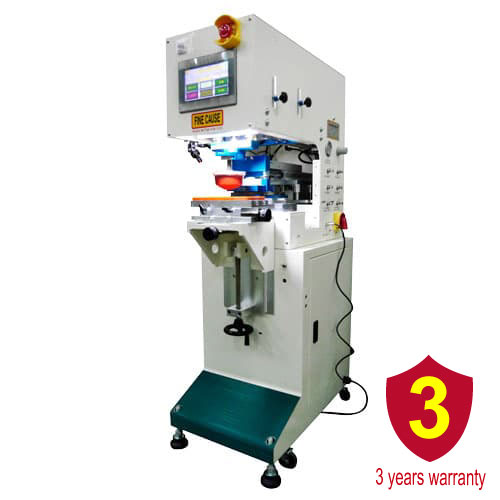 The air cylinder for ink cup of this pad printing machine is independent. The ink cup air cylinder and silicone pad air cylinder are separated. They have their own air cylinder so that the ink cup and silicone pad are able to act independently (usually the same air cylinder is used to actuate). Apply 100X200mm cliche (can be customized according to needs). Equipped with laser crosshair reticle, which is convenient and fast to print according to the place where the infrared rays are irradiated.
Adopt pressure-regulating ink cup scraping/doctoring system (patent M311585), which is able to adjust the doctoring pressure of the ink cup easily. The new generation of lightened sliding sleeve goes with composite bearing seat is fast, stable and accurate! …...click here for full introduction.
×
RFQ form
Thank you for your query, Our specialist will contact you soon.