Products
Products
3 Color Pad Printing Machine for Contact Lens
contact lens printing-03
3 Color Pad Printing Machine for Contact Lens
contact lens printing-03
3 Color Pad Printing Machine for Contact Lens
Whether the device is IN-LINE or OFF-LINE, automatic visual registration of printing pad and cliche (steel plate), printing pad pressure multi-stage speed setting, servo DD (Direct Drive) motor indexing table or reciprocating table, FineCause is able to fabricate for you according to your inquiry.
Product Info
3 Color Pad Printing Machine for Contact Lens
Whether you need a pneumatic pad printer with carousel, reciprocated doctoring index table servo models, automatic object storage and discharge or semi-automatic supply of low negative pressure and full negative pressure vacuum suction for convenient feeding, all can be professionally customized. Accurate~ Fast~ Stable! The contact lens printing machine favored by branded contact lens manufacturers.
■ Suggested pad printer: FC-163BRC-OC 3-Color Contact Lens Pad Printer with Rotating Table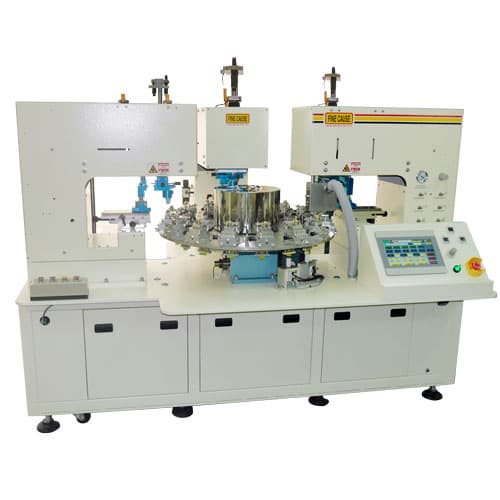 This custom contact lens pad printer provides low negative pressure and full negative pressure vacuum suction force; low negative pressure for easy feeding and full negative pressure suction will be proceeded after positioning. In addition, the pad printing machine for contact lenses has 16 stations on indexing table, which will rotate to position automatically to achieve more precise printing location.

Adopt electrostatic air blowing + suction dust removal device to ensure the cleaniness of every contact lens during production.

2 sets of Z-axis stroke adjustment machanism for each color pad printing machine (Sensor moves during fine-tuning adjustment); adopts precise screw rod for fine-tuning the printing posistion. The design of reinforced cliché plate bracket makes the bracket sturdier and helps more precise pad pressing.
...... click here for full introduction.
.......................................................................................................
■ Suggested pad printer: FC-263ARS Contact Lens 3-Color Pad Printer with Reciprocated Doctoring Index Table
This custom contact lens pad printer will automatically pick up the contact lens and place them into the empty tray. When the tray is full, the machine will automatically cover the tray and store it at the full tray location. Each of the empty tray and full tray (finished tray) can store 60 sets.

The copper jig for contact lens automatically moves up and down to calibrate the contact lens to the center. A CMOS positioning camera is set at the cliché plate and the printing pad that is convenient for quick changing the cliché plate and printing pad.

Equipped with automatic pad cleaning function and electrostatic dust removal function.

Automatic suction to discharge the contact lens and place them in an array on the tray. The device makes the output process more convenient.
...... click here for full introduction.
...............................................................................
■ Suggested pad printer: FC-350E Automatic Contact Lens Pad Printing Machine by 3-Color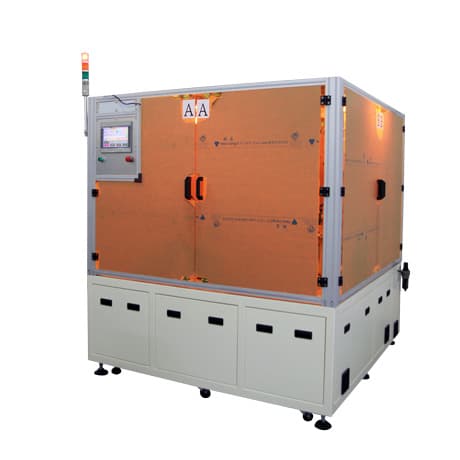 Exclusive patented ink scraping/doctoring system, patent number M311585.

Suction Feeding/Suction Ejecting – 20 Storage Tubes can be Pre-Set on the Machine

Suction feeding / suction discharge - 20 feed tubes can be pre-placed on the machine, which is more convenient for mass production.

Equipped with pad cleaning mechanism, which can be set to start cleaning pad after reaches the set impressions. It makes the quality of each printing is good.

With NG rejection mechanism and CCD installed, it is convenient for personnel to inspect defective products.

The pad printing machine adopts dust-proof covering of the whole machine, which let the printing effect good in dust-free area.
...... click here for full introduction.
Whether it is the printing of single color, 2-color, 3-color printing, 4-color, or even 6-color to 8-color, Fine Cause can do custom according to your needs. Welcome to send the inquiry form for consultation!
×
RFQ form
Thank you for your query, Our specialist will contact you soon.